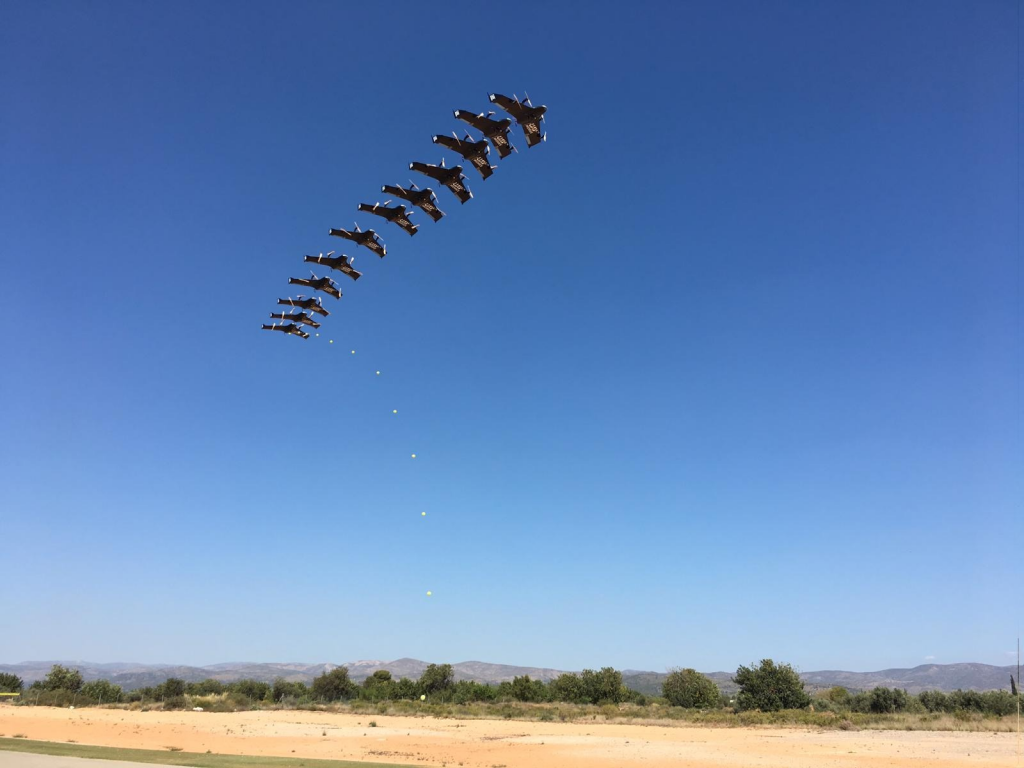 Under the coordination and lidership of Universidad Politécnica who leads the socalled Ethon Project (financed by Valencian Innovation Agency), three companies, UAV Wors, Pyro and Etraare developing an aerial solution, functional and specialised to cover project defined needs. Valencian Provincial Firefighting Consortium contributes to the project with their knowledge and expertise adapting functionality to the real needs
The Project is about the use of an aerial platform during a forest fire extinguishing. Our Valaq will take care of 3 tasks, sensor dropping, thermal surface scanning, and ground station info sending from data gathered from sensors and thermal scanning.
All info at the ground station will be analyzed to for decision makers to optimise firefighters extinguishing tasks, in order to avoid reignitions.
Today we made a flight testing the sensor dropping system with a Valaq120. The system pretends to delegate to the flight planner the automation of dropping. The preliminary results are quite good indeed.
The following video shows the Valaq dropping accuracy.