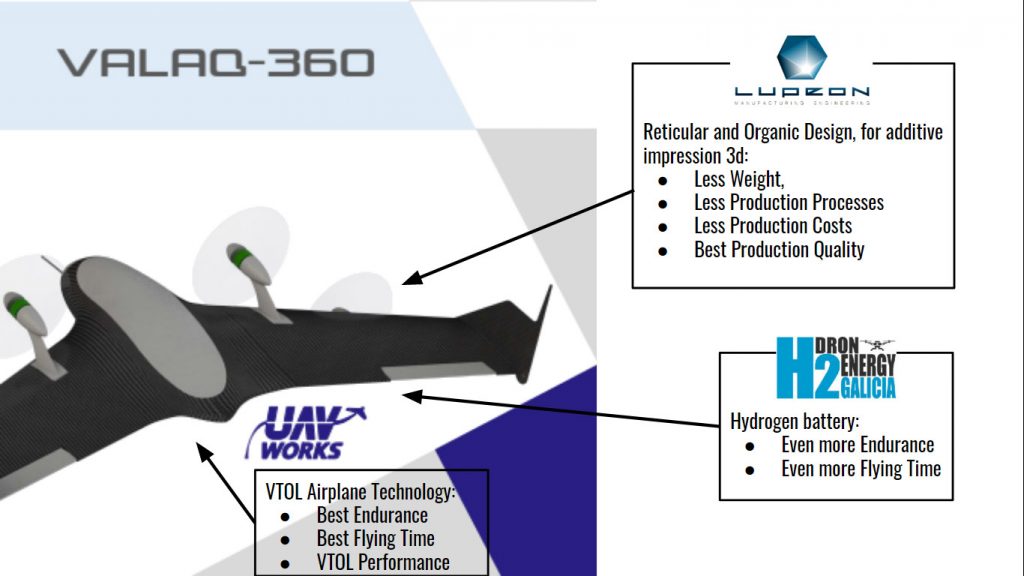 It is what an environment like the BFAero has. Everyone expected a symbiosis, and the time has come. The Business Factory Aero, an initiative in which the best aeronautical projects in the drone sector are selected, and in which UAV Works has been integrated since its first edition. In it the selected companies know each other, interact and exchange knowledge and experiences during the months that the program lasts. Only 6 months of work have been lacking, aligning companies in an enabling environment so that the first major synergies are already generated from the selected ones. We speak of an idea, of a project of great draft and travel, which, if it comes to a good end, will be a milestone in the world of drones.
This is the first drone of an specific organic and reticular design for 3D additive printing, a technology that the Lupeon company is leading, with the convertible technology of UAV Works, and a hydrogen battery product of the development of H2Drone. On paper we are talking about a unique drone, with the latest technology, never before developed in a symbiotic way.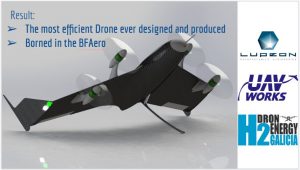 On November 28, the three companies presented the project at the monthly evaluation meeting within the Business Factory Aero 1st edition Program. The aerial platform to be developed will be the VALAQ 360, elder brother of the VALAQ 120, which will allow on paper, and after preliminary analyzes, a 5-hour autonomy with 8 kg of payload and vertical takeoff. All with 100% clean energy. There is no drone that offers these benefits.
It will be in the coming months where the viability of the project will be seen. There is still a lot and it is essential to work in the line of financing to guarantee development. For now, the future is exciting and promising.